The Door Opens to a New Era at Radio Controlled Garage Door & Gate!
Entrepreneur crafts an ideal opportunity for his wide array of talents and passions.
Our growing engineering community now includes the new owner of Radio Controlled Garage Door & Gate Company in Martin City! Phillip Pyatt is excited about his new role and sees it as a crowning achievement in his extraordinary professional journey.
Radio Controlled Garage Door & Gate Company is one of Martin City's older businesses, quietly humming along on Wyandotte Street for decades. A small crew of elite craftsmen has built a reputation for designing, installing and servicing garage doors and gates to perfection. Pyatt's only been on the job a few months, but he's already feeling the pride his employees have long shared.
"We do great custom work," says Pyatt. "You should see the woodworking that goes on here and how we engineer everything to operate exactly right for our customers. We certainly offer ready-to-go doors and gates, but the custom work really shows what we can do."
Most clients are homeowners but Pyatt says Radio Controlled Garage Door & Gate is taking on more commercial work these days as well as projects that fall in between.
"A lot of our residential work turns into light industrial because the homes are pretty large."
Pyatt emphasizes the business is on the right track and he's not interested in shifting its focus. He'd like to increase awareness to boost growth, but he says things are going well just on the power of word-of-mouth.
"People just find us. Anyone who wants a new door or gate, or needs repair service, starts asking around and inevitably finds us. We're the go-to company for quality."
A strong engineering background fuels Pyatt's natural interest in his team's work and he's spending a lot of time these days at job sites watching, learning and discussing everything he sees.
"These guys are just fantastic. There's no other way to put it," says Pyatt. "They are professionals devoted to their craft. It's so much fun getting to know each other and the respect flows both ways. We're already doing great things together. This is the kind of team I've always wanted."
And you should know that he's been searching for a long time. Looking back now, it's easy to see how the twists and turns in Pyatt's winding path have brought him to Radio Controlled Garage Door & Gate Company.
Bees, Physics, and Other Life Lessons Leading to Martin City
Originally from the St. Louis area, Pyatt grew up in Grain Valley and is now settled in Independence, Missouri. His mother's side of the family ran multiple businesses and his father's side operated a plumbing company for years. Pyatt knows entrepreneurialism is in his genes and he's always felt a calling.
"I've been interested in running my own business for a long time. It's always been in the back of my mind as my life took me in different directions."
Different directions, indeed. He originally went to college to study physics but wound up with a Bachelor's Degree in math. He didn't quite know what to do with that education so he shifted to mechanical engineering and chased a Bachelor's Degree while working as a draftsman at an architectural firm. After graduation, he landed a consulting job focused on mechanical systems like fire sprinklers and HVAC.
"Then the recession hit," says Pyatt. "The downturn really hit the construction industry hard and that included engineers, of course. I got restless and wanted to find a new direction."
The new direction he found was teaching and he plunged into a Master's Degree program. Pyatt's wife is also a teacher and the couple decided to start a family about that time, too. Then an opportunity popped up that combined engineering and teaching.
"I became a high school woodshop and engineering teacher, and loved it," explains Pyatt. "I really enjoyed working closely with students in the classroom."
Pyatt returned to college yet again for a Master's Degree in physics to boost his teaching salary and later added a side job as a community college teacher at night.
"I had two jobs and two small children at home. There wasn't much time for sleep and I began to burn out on teaching. So, I started looking to get back into industry and giving manufacturing a try for the first time."
Engineering work at a small manufacturing firm seemed exciting at first but turned into a disappointment and he left. Meanwhile, a sweet little hobby was becoming an obsession.
"I love keeping bees. They're just fascinating," says Pyatt. "Some people love gazing at the ocean and I love watching bees. You open up a hive and see them working and doing their thing and it's just amazing."
Are you following all of this? So far, Pyatt has earned degrees in math, mechanical engineering, teaching and physics while bringing two children into the world and holding jobs ranging from drafting, consulting and teaching to engineering. And that beekeeping thing was really starting to buzz.
"My bees are so important to me," Pyatt acknowledges. "I've traveled as far as Tennessee for materials and I even raise my own queens. You pick them up barehanded, clip their wings, paint their backs and process their eggs. There's a whole science involved and I love it."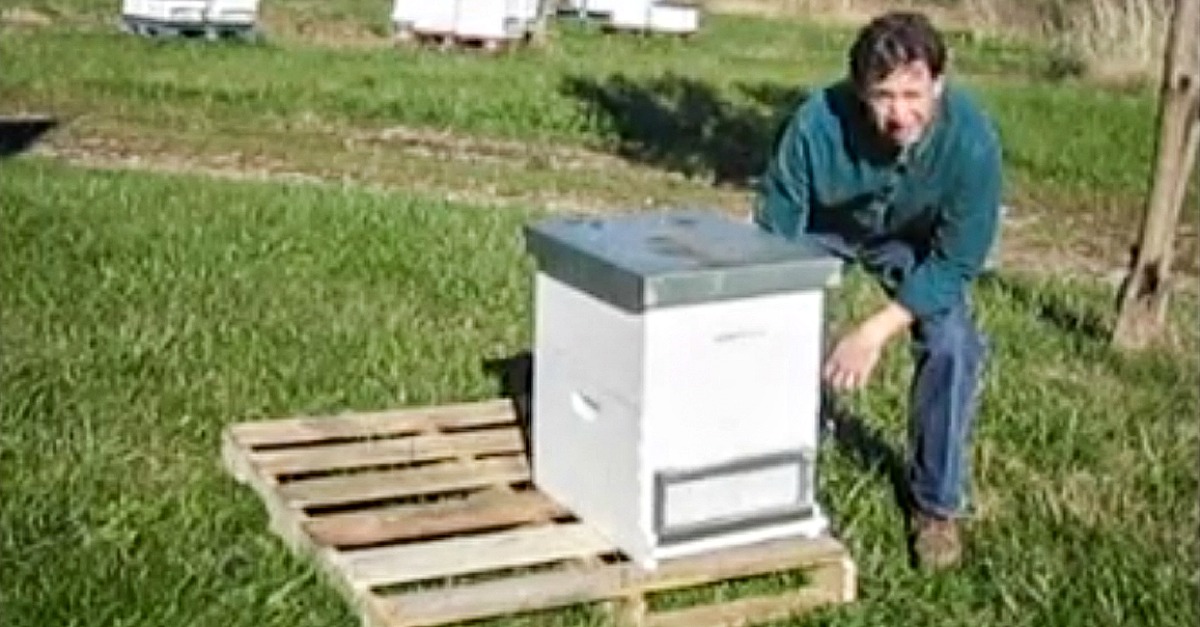 However, beekeeping is painstaking, expensive work. Pyatt couldn't justify the risk that would come with growing a large operation. So, he started looking for a different business to buy that would anchor his income while he continued beekeeping on the side.
"I came across the opportunity at Radio Controlled Garage Door & Gate Company and immediately felt a connection. This was it. It really spoke to me and I could sense the potential."
In a small Martin City business, Pyatt had found a big opportunity to roll his love of science, engineering and teaching into a single job.
"It's ideal," says Pyatt as his eyes light up. "It's got pieces of everything I'm good at all the way down to a team setting that echoes a classroom where I'm right at home. It even fits my family's background going all the way back to my great grandfather who was an electrician. I come from business-minded, hands-on people and Radio Controlled Garage Door & Gate Company is an exciting new chapter in our story."
Buying the business and taking on ownership is exciting, but also a little scary. Fortunately, the sellers have worked with Pyatt for a smooth transition. He says they've been good partners and have also become good friends.
"Bill and Sharon Jegen are the best. They've helped me so much. I've learned from them and I'm so proud to know them."
The Jegens made Radio Controlled Garage Door & Gate Company what it is today for the past 23 years. After a long, successful era, they were ready to move on.
"They are really behind me and want the best for the employees. I couldn't ask for better circumstances."
Engineering the Future
Even though Pyatt's just getting rolling at his business, he's also looking down the road. He wants to grow his team and he's keeping an eye out for good candidates. He says he's not a micromanager and that's why finding workers with integrity is so important.
"My teaching days have convinced me that I can easily put someone on track for success if they just have enough integrity to carry out the responsibility."
Pyatt looks forward to exploring Martin City more. He's new to the neighborhood but already knows that businesses here support each other.
"Habitat ReStore is right next door, and with their help we've been able to do some nice work for Habitat for Humanity of Kansas City. They're really good people."
They also share their building with KJB Packaging Solutions, who sells custom packaged solutions and equipment to companies around the world. The building is owned by Peterson Manufacturing. 
Pyatt's sensing the vibe of an area on the upswing and he's confident he's in the right place.
"Martin City feels like a community, including the businesses. It doesn't feel anything like a shopping center with big box stores and all of that. I think it's different and that's special. I'm happy to be part of it."
He's also happy to make beekeeping part of it. Feel free to drop by Radio Controlled Garage Door & Gate Company and pick up some honey. Did we mention that he raises cattle too? Well, that's a story for a different day.
Radio Controlled Garage Door and Gate

13615 Wyandotte Street
Kansas City, Missouri 64145
913-649-6636 OR 816-942-5553
https://radiocontrolledgaragedoorandgate.com